Eiki LC-XB250 4,000 ANSI Lumens - XGA 3LCD Projector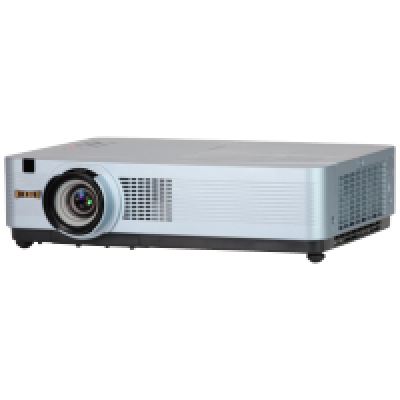 Specifications
BRAND
Eiki

PRODUCT DESCRIPTION

Cost effective projector with zoom lens and network monitoring and control • Fast, wide-range zoom • Screen filling brightness • 10 watts of sound • Quiet operation. Long-life lamp • Turn ON and Show! ("instant" ON) Turn OFF and Go! (no cool down).

Key Features

4,000 ANSI lumens bright with 85% uniformity and a 2000:1 contrast ratio.
Native XGA resolution. Compatible with inputs up-to UXGA and WUXGA.
Supports analog and digital video input in all color standards up-to 1080i.
Convenient midrange (1.6:1) manual zoom and focus lens.
Fixed image offset. Automatic vertical digital keystone correction.
Accepts composite, component, and S-Video in all major standards.
Displays both 4:3 and 16:9 aspect ratios. Supports most HDTV resolutions.
Built-in 10 Watt sound system. Closed Caption decoding (NTSC).
Wired network monitoring and control. Digital zoom: 50% to 400%.
Variable power management option. Optional local or remote keylock.
VGA and DVI-I computer inputs, and VGA computer monitor output.
Wireless remote control.
Quiet operation: fan noise as low as 29 dBA.
3 year projector warranty.