Equipment-as-a-Service
So you can focus on outcomes, not outlays
KWIPPED is a B2B marketplace where businesses that NEED equipment, RENT, LEASE OR FINANCE, from businesses that HAVE equipment.

Over 15,000 products and $150 million in assets
from 27 industries available for rent or lease.
Request quotes.

Request free quotes for your rental or lease

Compare options.

Compare supplier options and make a rental selection or apply for a lease

Schedule your equipment.

Sign the e-contract and get your equipment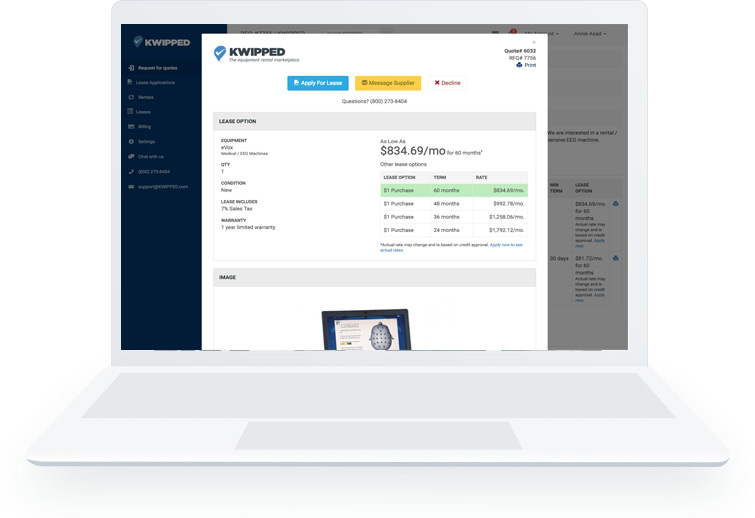 Industry #GetsWorkDone on KWIPPED
We're here to help!
Speak with a KWIPPED representative at (800) 273-8404 (9-5pm ET), email [email protected] or chat with us below:
KWIPPED offers unparalleled efficiency to source equipment rentals and leases from a global network of equipment suppliers.
Tell us where to send your quotes.
Please enter a valid phone number
Receive SMS messages to this number?
Required
Passwords must match
Required
Passwords must match
Eventually, we'll need a few more details to facilitate your rental/lease request.
Do you want to enter your company details now?
Already have an account? Login here.