This post is more fun to read when you listen to the audio, so set your volume or use headphones accordingly. Let's rock…
Our
tech startup works in a one room, open office environment, where we can all see and hear each other from our desks.
Our internal culture places a high value on positive energy, creativity and having fun while we work. Nerf balls and Nerf bullets fly through the air regularly. Shooting competitions break out on the mini hoops that form our tiny office basketball court. And if the waves are really good at the beach, the surfers on our staff grab their surf boards and leave the office for impromptu offsite surfing excursions we call, "Board Meetings".
Don't get me wrong, we work hard and we're a very productive team. But we believe that establishing a relaxed, laid back work atmosphere and having a little fun around the office ultimately increases productivity because it allows our people to relax and be themselves. Ask any member of our staff and I guarantee they will tell you that they sincerely enjoy their jobs, and even look forward to coming to work.
About 6 months ago, at a particularly productive moment while we were all hard at work, the sound of a familiar song rang out loudly in the office…
Ah, push it
Ah, push it
It was Salt-N-Pepa singing their 1987 hit tune, "Push It"…but why?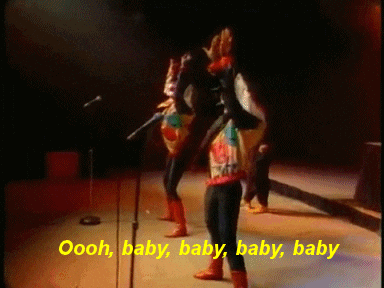 Following the sound to its source, we realized it was coming from the back corner of the office, a little area we call "Nerd's Nook" because we shoved our development team back there. (Side note: In reality you couldn't meet a cooler group of people, but we jokingly refer to them as "The Nerds" because they can do amazing things with code that the rest of us can't – and we're envious). Upon hearing the song, we all looked over at the developers with the same "what-are-you-doing?" look on our faces. Then our lead developer, who had queued up the song, smiled as he held his index finger above his computer keyboard and said, "We're about to "Push Out" some new code."
It took the rest of us a few seconds to mentally process what was happening, but quickly we were all laughing and dancing and singing, "Ah push it…!" It was hilarious and then he pushed the button on his keyboard and our new website code went live.
A few minutes later… 
the amplified sound of restless crickets on a summer night permeated the office. This time we traced the sound to the computer sitting on the desk of our Operations Manager. We all looked over at her and she said, "There's a bug in the new code." We all laughed and a new, rapidly growing tradition of representing business activities with songs and sound effects was born that day. (Side note: the developers fixed the code.)
At first, the various noises that arose were all about the laughs.
We got some PR in a media outlet one day and marketing fired up the Beatles singing… 
"I read the news today oh boy."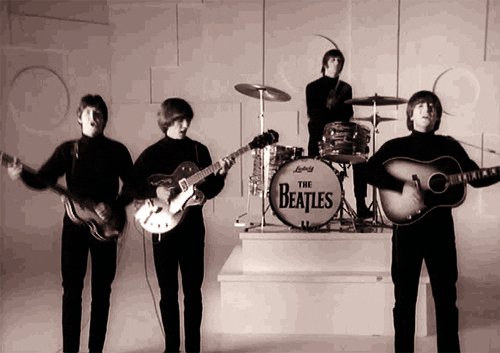 A cancelled order was followed by the epic line from Queen… 
"Another one bites the dust."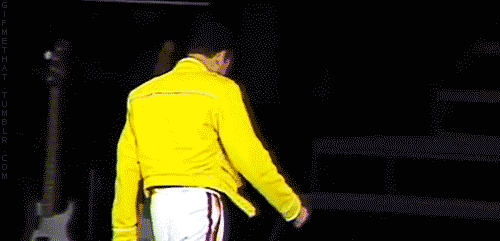 Some of the noises stuck and have become recurring sound effects, like… 
the sound of a beer can opening at 3:30 every Friday, which notifies us that it's somebody's turn to go get some beer.
We have this silly voluntary fitness program we call "[email protected]" (our company name is KWIPPED by the way) whereby a few times each day a group of us get off our bums for a minute to stretch our legs and perhaps do a few pull ups, push-ups or stair runs.
We know it's exercise time when we hear… 
this snippet from the famous theme song Chariots of Fire. (Some of you younger folks may not even get this, but trust me, it's funny).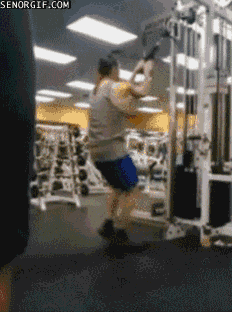 Recently, something unexpected and pretty cool happened. Our business is an e-commerce website, so many of our business activities, including most of our sales transactions, occur automatically. Since each of us are busy and focused on our individual responsibilities, unless something unusual happens, most of the business activities and sales transactions happen silently and go unnoticed by most of our staff.
One day we received a monster-sized order from a new customer – the largest we'd ever received, by a lot. One of our staff served up… 
the classic O'Jay's 1973 hit song, "For the Love of Money".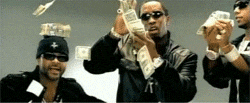 We all started dancing and celebrating – it was an awesome, high-energy moment.
I want to emphasize here that delivering value and helping our clients and customers succeed is our true goal, and for us, making "money money money money" is simply an indicator that we're doing a good job of achieving that goal. Plus, it's just a really cool song.
So, our development team decided to automate the process so that every time a customer sale registers in our e-commerce system the same sound byte from the song comes on over a speaker in the office. Now, throughout each day we are given an audible and upbeat reminder every time our business makes a sale. And every time the song comes on, we all smile at one another and do a little a dance (some are better dancers than others). It may sound silly, but honestly, the sound byte has brought an undeniable wave of positive energy to our office. Now, every time we execute a sale, everyone knows it, and we all celebrate it for a few seconds together.
Then we decided to add sound effects to some other activities that are positive indicators for our business.
When a new site visitor opens an account, Lionel Richie sings… 
"Hello."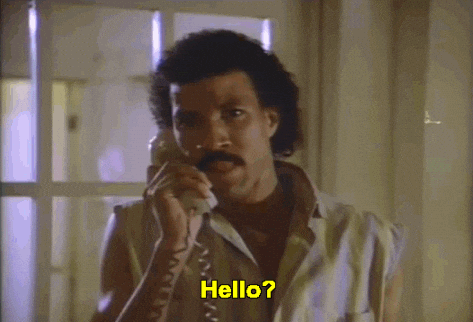 When we receive a quote request from a new customer, we hear Austin Powers yell…
"Yeah Baby!"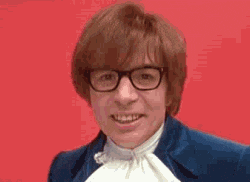 When a quote is accepted by a customer we all know it, because we hear: 
"Shake and Bake!"
And when a first-time customer becomes a repeat customer, we hear…
a snippet from theme song of the 1970s sitcom, Welcome Back Kotter, which begins with the words, "Welcome Back!"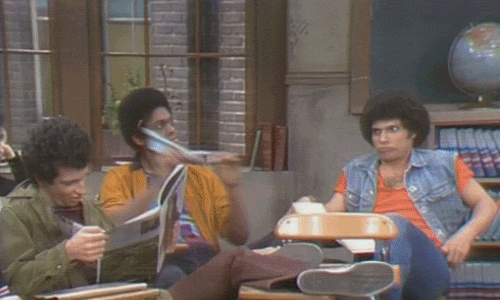 You might be wondering if these sounds and songs are a distraction that hinder productivity. I can't speak for someone else's business, but for our startup, the short audible reminders are definitely having a positive impact on our business, in the form of a consistent flow of positive energy and an atmosphere of successful business activity.
Think of it this way…today our smart phones have various sounds, noises and ringtones that notify us of specific activities. One little sound can deliver a lot of information. Is this a call, text or social media post? Who, specifically, is it that is calling, texting or posting? And while we may receive these notifications throughout the day, we can determine their meaning and decide if and how we want to respond in about one second.
Again, I can't speak for anyone else, but in my experience, some of the notification sounds on my smart phone elicit positive emotions (one of my best friends is calling and he usually calls to invite me to do something fun), while others may cause less positive emotions (someone in my family is adding a bunch of items to our shared grocery list app, which means I'm probably going to have to go to the grocery store on the way home).
Our company has only linked audio sounds to things that are positive for our business, so every time a sound or song comes on, we all get a little jolt of happy.
Obviously, this technique is not going to be a good fit for every business culture; but if your organization is looking for a unique way to add some great vibes and get people excited, you should try out the power of sound.
Leave a comment with some ideas for sounds and songs that could represent various business activities at your startup or company. We'd love to "hear" your ideas!